Do you want to work as a certified Firefighter anywhere in the state of Florida?
If you want to join the fire service in Florida you will need to pass a tough selection process at the Miami Dade College Fire Academy. To start a new career in this challenging profession you will be required to face a number of assessments, exams and interviews, both physical and intellectual. An intense journey that for many applicants turns into an even more exhausting and gruelling route. Well you know what you are going to face, you definitely didn't pick the easiest job. To navigate the different steps of the recruitment program successfully, you will need to prepare comprehensively.
Miami Dade College
The Florida MDC is a democracy's college founded more than 60 years ago that quickly became a leader in student learning.
The Miami Dade College stands with a clear vision: to deliver a high-quality and exceptional teaching experience while empowering its diverse and ever-changing community. An academic environment that develops its program around essential core values such as innovation, affordability and sustainability. The MDC is a globally recognized educational institution, a gem for the state of Florida. An Institute that unlocks potentials and creates an enviable workforce every year.
Miami Dade College Fire Academy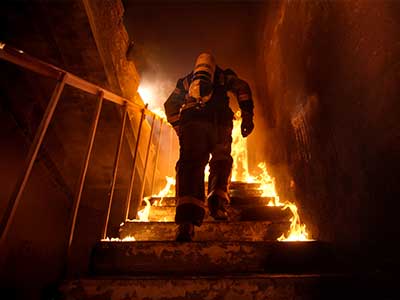 The MDC Medical Campus offers a specific course to become a certified Fire Fighter. The Fire Academy Program consists of a 492-hour long course where the student can opt for a full-time or a part-time schedule. The first option takes three months to complete, every week from Monday to Friday from 7:30 AM to 4:30 PM. The part-time program covers five and half months in total, lectures are usually on Tuesday, Wednesday and Thursday starting in the late afternoon from 5:00 PM to 10:00 PM, adding an extra full day every Saturday from 7:30 AM to 4:30 PM. The MDC offers the Fire Academy class several times a year. There is a high volume of applicants but only 40 students are selected for each class.
If you want to join the next term you should check the forthcoming deadlines on the institute's website and set your mind on this exciting goal. Beside all the paper work, there is a lot you should do to make sure you are a great candidate for the Academy.
Ready to apply?
Let's have a look at the entire application process together. First of all to begin the Fire Academy Selection Process you have to submit the electronic application on time. Next you can complete MDC admission process for Career Technical Education (CTE)/PSAV. Now you have to fulfil Miami Dade College Test of Adult Basic Education (T.A.B.E.) requirements. You have to provide proof of successfully passing the test (score at a 10th grade level or higher in the reading, language and math sections) or submit your T.A.B.E exemption to the Fire Academy office.
At this stage you should start exercising to perform during the Physical Ability Test (PAT), a 8-minute mandatory examination of the Fire Academy selection process that makes sure you are physically-fit and able to carry out the demanding role of a firefighter. This test consists of five timed events designed to measure your fitness, strength and endurance. Don't underestimate this point as you will need at least three months of training to get ready to pass the exam.
Future deadlines and courses
Please have a look at the upcoming Fire Academy Classes so that you are not missing anything. The forthcoming term is September 2022 Firefighter/EMT-Combined, and the deadline to apply is June 17, 2022. This term offers a full-time program only that runs from September to December 2022. The combined EMT portion will start in Spring 2023.
In January 2023 there are two more classes, the deadline to apply is September 2, 2022. Both part time and full-time schedule will be available, January to June and January to April.
How to successfully pass the PAT
If you are willing to obtain a certification as a Florida State Certified Firefighter you should consider how to fine tune your body and make sure to achieve the required fitness goals. The firefighter physical tests assess whether you have the physical strength to competently perform work-related physical tasks as needed.

The academy offers its own practice but space is limited. If you manage to get in you will have to pay an extra cost to attend. That's why we have designed the ultimate fitness guide to support you through this important stage. We customized our training to meet the standards of this demanding test as closely as possible.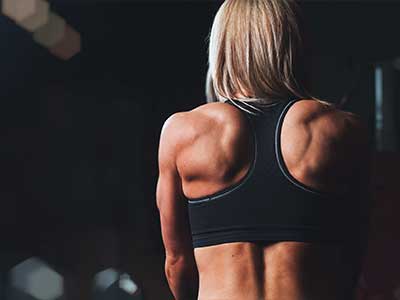 Train with us
Ignite Fit Training Program
We are a firefighting personal trainer service based in Miami. Our fitness program combines both in-person and online support to help you achieve your goal: successfully join the fire and rescue service. Through our APP you will find specific workouts, support and advice to gain the fitness skills you need for the PAT and to start your journey in becoming a firefighter for the state of Florida.

To begin with you will have to schedule 3 in-person sessions at our gym. During these meetings you will meet your personal trainer and learn how to perform the different exercises correctly. You can do the rest of your training remotely. For most workouts you will need to be in a gym or somewhere you have access to the specific equipment.
Start your preparation
We highly recommend to take plenty of time to train. Start in advance, even if you are planning to apply at Miami Dade College Fire Academy next year. Our guide covers 3 months, you decide when to kick off and you can always keep practicing for longer. You know your body best, the choice is yours. Our fitness programs expect users to work out 5 times a week. There are 60 sessions, 45 to 75 minutes each. We carefully developed this program so that our athletes succeed in the demanding fire service recruitment process.
To have any chance of success get the right tools. Start training with igniteFit and surpass all the fitness tests. Are you ready to catapulte your career?
Disclaimer: Please double check all dates and info you find in this article. To verify nothing changed please visit https://www.mdc.edu and check the latest updates about deadlines and terms.