About Broward Fire Academy (BFA)
The Broward Fire Academy (BFA) actively trains students to become professional, certified firefighters, and Emergency Medical Technicians (EMTs). Broward Fire Academy offers the Fire Fighter I & II Program – a 492-hour course. The courses are designed according to the Division of State Fire Marshal – Bureau Standards & Training standards.
The Program aims to provide the best standards for firefighter training with the combination of classwork hazardous and non-hazardous course outlines. Located in Florida 2600 SW 71st Ter, Davie, FL 33314, United States. Opening Hours are as follows:
Sunday Closed
Monday 7 am–10 pm
Tuesday 7 am–10 pm
Wednesday 7 am–10 pm
Thursday 7 am–10 pm
Friday 7 am–10 pm
Saturday 7 am–5 pm
Become a Fire Firefighter with Broward Fire Academy
Before becoming a firefighter, you must complete some prerequisites.
Before applying to the fire academy
To become a firefighter, you must have a driver's license and meet the age requirement of 18 years. If you are under 18, you can look for an internship or apply as a junior firefighter.
The education criteria, at a minimum, is that you need a high school diploma or a GED. However, many firefighters earn a degree in fire science to boost their careers.
To become a firefighter, You have to start as an EMT. At Broward Fire Academy, the Emergency Medical Technician program offers students the opportunity to become certified Emergency Medical Technician-Basic after completing the program.
The 300-hour program includes theory, emergency room rotations, fire rescue ride time, handling of equipment, and performing designated tasks under hazardous and non-hazardous conditions.
Physical training is also part of the class. You also need to be in good shape to pass the physical ability test. The CPAT events are stair climb, hose drag, and equipment carry. Prepare yourself for the physical nature of the job and the demands of the test.
All applicants must meet with the program advisor to complete the required paperwork before registering for the EMT program. In addition, students must pass a Level II background check, drug screening, and medical examination.
Passing the test is the next thing to do on the list—study, study, study. And, when in doubt, study some more. The written exam consists of multiple-choice questions, further split into different categories.
Procedure
If you have earned a high school diploma from a Florida public high school from 2007 or a college diploma from a regionally accredited institution, you are exempt from the TABE. In addition, possession of an EMT or Paramedic State Licence will exempt you as well.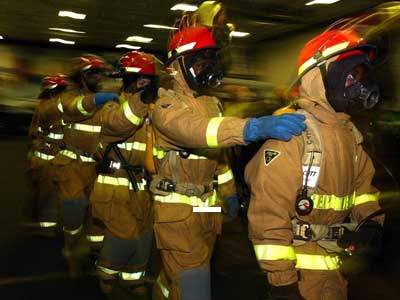 Take the TABE test if it's applicable. Then, schedule an appointment with Daniel Larsen, Fire Academy Program Advisor, by emailing him at daniel.larsen@browardschools.com approximately 24-48 hours after testing.
Once you have completed the Entrance Ability Test, you will be able to apply. Registration for classes takes place approximately 5 to 6 weeks before the start date of that class.
We have a 3-month program available for you to prepare and pass the Entrance Ability Test. It contains 60 sessions that should be spread over three months (5sessions/week – 45min to 1h15 per session). You will need a gym in order to access the required equipment
See Ignite Fit Firefighting Training for more details
The registrar will sign off and time stamp applications that are complete. After that, applicants register for a class on a first-come, first-serve basis that goes according to the date of completion of their application.
The applications will not be time-stamped until all documents are complete. This includes TABE test (if applicable), written application, high school diploma, CPR card, EMT or Paramedic certificate, BFA entrance ability test score, health insurance, and copies of 2 forms of residency.
Important Dates
Dates for 2022
Entrance Ability Tests: March 5th 2022, June 11th 2022 and September 10th 2022
Fire Classes start: Day classes July 11th 2022, September 19th 2022, and Night class on July 5th 2022.
Most importantly, you will have to go there to register for the PAT. Once you have registered for the PAT, you will receive the fire registration packet. That packet will get turned in on Monday after you take and pass the test.
This will help you hold your spot for the class, which are limited to 30 students. And payment will be due at the time of actual registration.
Registration is open Monday-Friday from 8:30 am-3 pm. Closed for lunch from 12pm-1pm.
Please arrive at 6:45 am on the day of the test. If you are late, you will sadly not be able to take the test. Finally, test scores are only valid for six months.
After Successfully Finishing the Academy
Getting your state entry-level firefighter certifications, such as Firefighter I and II, is the right move.
You'll still need to attend a department's academy once hired, but this gives you a leg up and helps you learn the book and practical skills of the job. Joining a volunteer fire department is one way to get into an academy.
Becoming an EMT is the first step, for instance. As a result, that will improve the chances of you getting hired.
Continue your training. Heading to class to earn advanced certifications or college degrees in fire science can boost your rank, earnings, and responsibilities.
In conclusion, you can rise from firefighter to engineer and on to lieutenant, captain, battalion chief, assistant chief, deputy chief, and fire chief.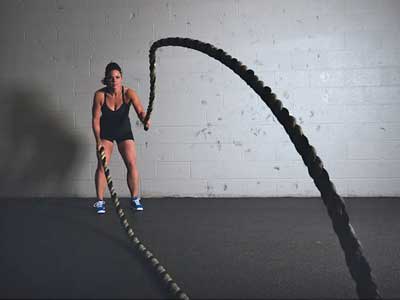 Get Started now
Even if you've planned to join the Fire Academy next year, you can start your training now and make sure you will reach the required fitness goals on time.

We have designed our training program for a minimum of 3 months, but you can start now and keep going with the routine until you make your way to the academy and after. Visit our page for more information about our service.
Feel free to get in touch with us for any doubt or question. Good luck for your next adventure at the Broward Fire Academy or another institute in Florida.

Disclaimer: The dates and information mentioned above were written in Feb 2022. Visit https://www.browardfireacademy.com/ to make sure that you have the latest information.