Do you want to join a Fire Academy in Miami?
Calling all the aspiring firefighters in the state of Florida. Preparing for a career in the fire service can be challenging and disorienting. First of all finding the best fire academies is definitely a bit of a tricky task. Secondly, you better start to get mentally and physically ready for the several tests you will have to face once you join the academy. Here is some info about Fire Academy in Miami and surroundings.
Last but not least, life as a firefighter is nothing easy. It comes with its drawbacks. Get ready for 24-hour shifts, heavy equipment, constant training and to face devastating situations in all kinds of weather. Moreover, you will constantly deal with critical circumstances and expose yourself to harmful substances. A demanding profession that requires a commitment to the job and a desire to help, protect and serve the community around you.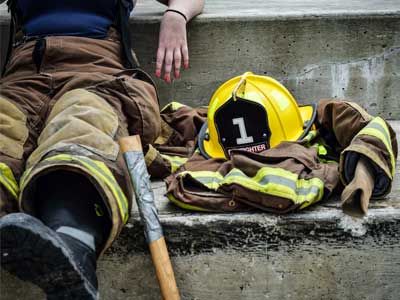 Being a Firefighter
As a firefighter, you risk your life to protect the public. Again, this kind of career requires a commitment to the job and a desire to help and protect, a challenging and rewarding choice. It's a very tough profession that makes you deal with mental and physical stress constantly. You will have to be brave and strong, ready to face terrible situations and act fast, no room for doubts. A firefighter is the first responders who arrives on the scene of a fire, accident or emergency. You will have to enter burning buildings and rescue victims, deal with stress and danger. Are you ready for that?
If you are looking for a change in career and this profession attracts you, we listed some of the best institutes to receive the mandatory certification. These are some of the Fire Academies in Miami and the rest of Florida.
Broward Fire Academy
There are many fire academies across the nation but if you are willing to work in Florida here is one of the top institutes. The Broward Fire Academy (BFA) is located in South Florida:  Florida 2600 SW 71st Ter, Davie, FL 33314, United States.

BFA offers the Fire Fighter I & II Program, a 492-hour course, with both night and day classes. The courses meet the Division of State Fire Marshal, Bureau Standards & Training standards. The Program aims to provide the best standards for firefighter training with the combination of classwork hazardous and non-hazardous course outlines.
If you are interested in joining this Academy please keep in mind the forthcoming entrance Ability Tests. For this year you have two more possibilities: June 11th and September 10th.
Miami Dade College Fire Academy
Another well known college with fire science and firefighting degrees is the MDC. The  Miami Dade College Fire Academy offers a specific program that consists of a 492-hour long course where the student can opt for a full-time or a part-time schedule. There is a high number of applicants but only 40 students are selected for each class. On our previous post you can find detailed information about this academy. There is a clear guide on how to apply. The institute asks for specific requirements, potential students have to provide academic and physical certifications to be able to pass the recruitment process. 
Here is the next upcoming courses.
Summer term: starting on June (full-time and part-time available). Fall term: September with Firefighter/EMT-Combined, only available full time. Spring term: in January 2023 both part time and full time. The deadline for September is June 17th and for the Spring term starting next year is September 2nd.
St. Petersburg College
THE SPC is another great academy certified as a fire training center by the Florida Bureau of Fire Standards and Training. The St. Petersburg College Firefighting Academy prepares you for a career as a firefighter at its cutting-edge Fire and Public Safety Training Center. Also this college consists of 492 hours of training and offers both a full-time and part-time terms.
Once the student completes the academy courses, he receives a certificate of completion and qualified to take the state Firefighter II certification exams. Typically, 38 to 40 applicants are admitted into the Fire/EMT combined program.
To apply to the SPC firefighting academy you have to take the Physical Abilities Test (PAT) Administered by SPC Fire Academy. You need to register in advance for this test. The Institute's website invites the aspiring candidates to contact the office by phone (727-302-6873) for test dates and registration information. Please consider that you MUST pass the PAT to proceed with the online admission application and apply to join the St. Petersburg College.
Do you need some help preparing for the PAT? Get in touch with one of our personal trainers to work together on you physical abilities. Our program is created for all the future firefighters to help them achieve their educational goals

2022 Academies:
Spring Fire/EMT begins January 2022 (Call Academy Office for PAT Dates)
Spring Fire Academy begins TBD 2022 (Call Academy Office for PAT Dates)
Summer Part-Time begins April 2022 (Call Academy Office for PAT Dates)
Fall Fire/EMT begins August 2022 (Call Academy Office for PAT Dates)
Fall Fire Academy begins TBD 2022 (Call Academy Office for PAT Dates)
Here are the location and official website of the college.
Seminole State College
The Seminole State College Fire Academy is recognized as one of the top 5 fire academies in the nation. The program provides training for aspiring firefighters. For certified firefighters simply looking to increase their knowledge and career opportunities can join the online fire science degree and Florida Bureau of Fire Standards and Training certifications.
The length of program is 450 hours, for a total of 22 weeks. This college offers day classes, Monday and Wednesday from 8:30AM to 5:30PM. As well as night classes, Monday to Thursday 6PM to 10PM with an additional class on Saturday (8:30 AM to 5:30 PM).
Please see below the requirements to apply. You have to successfully complete EMT program prior to the start of the Fire Academy term. Secondly, all candidates have to attend a mandatory information session before submitting their application. Moreover, a mandatory orientation session is required (held two to three weeks after application deadline). The college offers extremely useful Fire Academy Information Sessions that you can book on the website.
Please have a look at the upcoming deadlines and dates.
The info session's following dates are: 5th and 12th April, then 7th and 14th June.
Fire Academy starting terms:  April for the day academy (Summer B) and June for the night academy (Fall B).
Train like a Firefighter
If you are planning to attend a Fire Academy in Miami or simply want to train like a firefighter then you should check our cutting-edge training program. Our sessions are designed to prepare you for career such as professional firefighting. An application specifically created to shape the firefighters and fire safety professionals of the future. Make sure you have plenty of time to focus on the physical preparation in order to pass the PAT and open the door of your education in a fire academy in Miami. We highly recommend to dedicate at least 3 months to our course.
Do you want to set yourself up for success? Immediately start training with IgniteFit and let's achieve together all your fitness goals. Get ready for a rewarding firefighting career!